In Memory
Carl (Chip) Stam VIEW PROFILE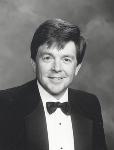 Excerpts from Chip's Caringbridge website, http://www.caringbridge.org/visit/carlstam
Chip went to be with his Lord Jesus at 7pm, May 1, 2011. He was hospitalized last Thursday, April 21 and declined daily since that point. In the end the Lord chose to take him home when his kidneys finally failed, after years of treatment.
We hope that many of you will be able to celebrate his life with us May 6-7th. The visitation will be on Friday from 4-8pm at Pearson's Funeral Home in Louisville, KY. The memorial service will be held on Saturday at The Southern Baptist Theological Seminary's Alumni Chapel, at 2pm. Reception to follow. The seminary's Legacy Hotel will have rooms reserved, if you are coming from out of town. We look forward to seeing many of you this weekend.

In lieu of flowers, donations may be sent to Clifton Baptist Church and The Southern Baptist Theological Seminary.

We are so grateful for your many prayers over these years, a long journey. God has heard our cries and has graciously freed Chip now from all cancer forever. While we grieve now and will miss him profoundly, we grieve with great hope in our Resurrected Lord.
With love for you and gratefulness to God,
The Stams
Click here to see Carl (Chip)'s last Profile entry.